We Are Poppy is a project that explores women's experiences of the First World War and how the War affected their mental health. It is a story developed and told by young people, aged between 14 and 19. Created in a time of Covid-19 and lockdown, there are new parallels to be explored.
One hundred years ago, in November 1920, thousands of women wrote letters to the government asking to be part of the ceremony at Westminster Abbey on 11 November. They were convinced that the Unknown Warrior being buried there that day was their son. This was just one of the stories our young team unearthed in their quest to find out how the Great War affected women's mental health. They wanted to find out what has changed for women in the past 100 years and which challenges women still face today.
"Nobody seemed to remember that women had been affected too. Nurses working on the front lines saw terrible things. Women at home had their houses destroyed and workers in ammunition factories often had life-changing injuries." Daisy, 14
"I knew about the men and their shellshock and how mental health wasn't such a well-known thing back then, so how they were all discovering what that was but it hadn't even occurred to me that the women would get shellshock or PTSD from working on the frontline." Amelie, 14
We Are Poppy, was set up by Make (Good) Trouble with a team made up of teenagers from Hove Park School in Brighton and the East Sussex Youth Cabinet as well as local volunteers.
The project culminated in a one-off podcast which will be broadcast on BBC Radio Sussex and Surrey on Sunday 8 November at 5.30pm as part of Armistice Day commemorations. The podcast imagines a conversation between today's young people and the young women who lived through the First World War. It looks at how the war shaped the lives of a generation of women as they dealt with trauma, shellshock and loss as well as new-found freedoms. We hear excerpts from the letters, diaries and medical records of women living through the War, and interviews with experts. We ask why women's experiences and mental health have been ignored for so long.
"I feel like it's opened my mind more than it would have been because we don't learn much about women in our lessons in history. The project really expanded my view of what women were doing and how women felt in the First World War." Arielle, 14
This project is supported by The National Lottery Heritage Fund.
Our We Are Poppy project team members are awarded a Cities of Learning badge in recognition of their work. These digital badges give people a verifiable record of achievement and give employers a new way to connect with talent in cities.
Take a look at our dedicated website: wearepoppy.org which includes interviews, research and creative projects plus a comprehensive schools pack aimed at secondary school-age children.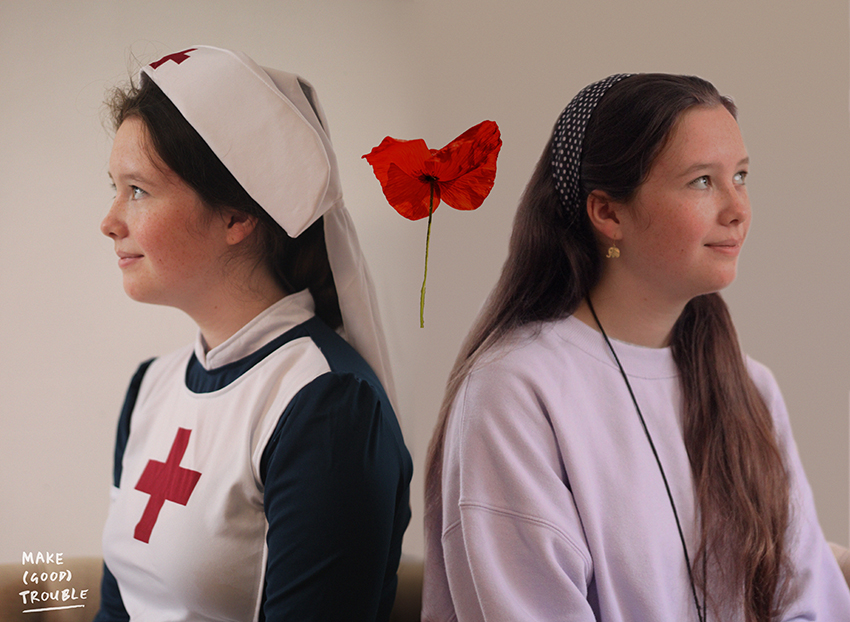 We'd love to know what you think of our project. Let us know in the comments!