Make (Good) Trouble's management team have over 30 years' experience delivering award-winning, world-class content to global audiences.
Daisy Cresswell, Founder, Creative Director
Daisy set up Make (Good) Trouble productions with her sister Tayler in 2018. This is their second venture together, having spent a decade developing digital strategies and content for TV and radio shows including Mr Selfridge, Alan Carr Chatty Man, The Last Leg and Holby City.
Daisy is mum of two teenage girls and is the driving force behind Make (Good) Trouble.
Tayler Cresswell, Co-Founder, Editorial Director
Tayler is responsible for creating and developing editorial, radio and podcast projects at Make (Good) Trouble as well as and heading up the social media offer. Tayler is our Deputy Child Protection/Safeguarding Lead.
Previously, Tayler worked for digital agencies, developing editorial and content for large scale websites and digital experiences including Barclays Bank, American Express and River Island.
Tayler managed the social media for BBC Radio 4's The Archers for five years, building their social media audience from scratch. Alongside her sister Daisy, Tayler has been instrumental in developing content strategies for broadcast shows and production companies, notably for Sky, Freemantle Media, ITV, BBC and Channel 4.
Jane Keating, Producer, TV
Jane is responsible for creating and developing film and video as well developing strong links with schools and colleges at Make (Good) Trouble productions. Jane is our Designated Child Protection/Safeguarding Lead.
Jane has been actively working in the TV industry for the past 20 years, where she worked as Producer and Assistant Producer on Celebrity Big Brother, Fame Academy and Super Nanny to name but a few.
Saba Ali, Marketing Manager
Saba joined the team in December 2019 and looks after Make (Good) Trouble's marketing and social media accounts, as well as supporting the team's administrative needs.
Saba is a member of the Crown Prosecution Service Local Scrutiny Involvement Panel dealing with the five strands of hate crime, a key advisor for BMSDemocracy, highlighting the mental health and wellbeing struggles of young British Muslims through a lack of support, cultural identity and being labelled in the age of Islamic terrorism. She recently became a trustee for Galop, the LGBT+ anti-violence charity.
Saba previously worked with Liberty 842 as social media manager on TV shows such as Channel 4's The Last Leg. Saba has over 20 years' experience working as a PA with a number of celebrities and individuals looking after their press, marketing and communications.
MAKE (GOOD) TROUBLE ADVISORY GROUP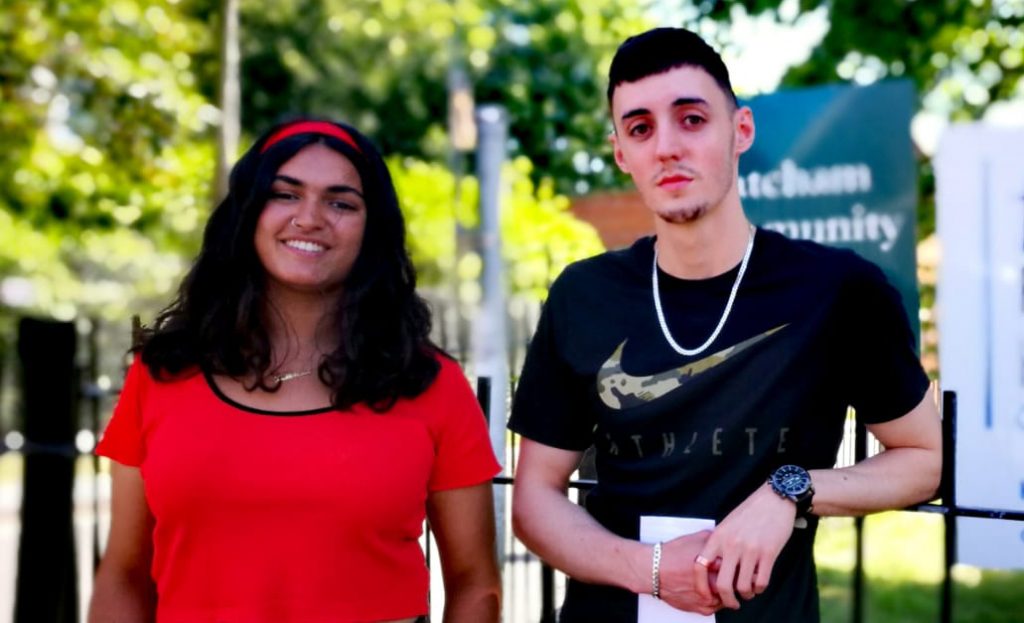 Lola Ray, Make (Good) Trouble teen reporter
Lola, 18, has worked with Make (Good) Trouble since our very first project and crowdfunder. She is our teen reporter for our radio show, Raising Teens. Her interviews with teenagers, and comment pieces for the programme have brought a thought provoking and often delightful insight into the show that aims to help parents and teens understand each other better.
Lola graduated in Spring 2019 from the Textiles and Fashion Level 3 Extended Diploma from Northbrook Metropolitan College in East Sussex.
Kya McCartney, Youth Participation Lead & Project Management Apprentice at London Borough of Waltham Forest
Kya, 18, has worked with Make (Good) Trouble since May 2019 helping us to develop relevant projects to promote teen wellbeing. He is a vocal advocate for youth mental health and works tirelessly to promote the young people/mental health and wellbeing agenda. He volunteers with Likewise Charity and YMCA Right Here.

Kerry Clarke, Children and Young People Mental Health Development and Improvement Manager, SE NHS Regional Team
Kerry is a champion of Make (Good) Trouble. She has helped us to build a strong network of partners and supporters.
Fiona Paterson, Project Manager, Centre of Policing
Fiona worked at Sussex Police as an analyst for over 16 years before moving to the Bank of England and NCC Group. She is now working at the Centre of Policing. She is skilled in Cyber Policy and Strategy, Crisis Response, Intelligence Analysis, Government, and Law Enforcement. Fiona has a MSc focused in Forensic Psychology.
Fiona has been instrumental in helping us to build a strong partnership with Sussex Police and the Office of Sussex Police and Crime Commissioner. She has supported and championed Make (Good) Trouble since its foundation in 2018.
Adam Hoyle, Technologist, Adam Hoyle Associates Ltd
Adam is a highly experienced Technologist with over 20 years' experience of developing large scale web and app projects for retailers, public bodies and the arts. He is a strong engineering professional skilled in digital strategy, development and user experience.
Adam brings a wealth of hands-on experience in technology to Make (Good) Trouble and has worked with the company's founders for over 15 years.
Kirsti Cox, Wealth Management Consultant
Kirsti has worked in finance for over a decade and now runs her own business, Kirsti Cox Wealth Management. She helps people and businesses plan their financial future.
Kirsti has been involved with Make (Good) Trouble since the beginning. She has been invaluable in helping us to create a strong network in the business community.