Teenagers are trouble. Right?
They're narcissistic and apathetic. Yes? It's an age-old mantra built on misunderstanding and mistrust.
Make (Good) Trouble is a social enterprise that aims to give teenagers the resilience, tools and courage to make a difference in their locality and in the world. It is a programme that we hope will inspire teens and parents everywhere to understand each other better, and to be the change they want to see in society.
Dreamt up by Daisy Cresswell (a mum of two teenage girls), Make (Good) Trouble CIC is in response to the current political and economic uncertainty: of Trump, Brexit, the recent revelations about sexual assault and the gender pay gap. Its importance is underlined by research that found that 1 in 4 girls suffer from depression by the time they hit 14.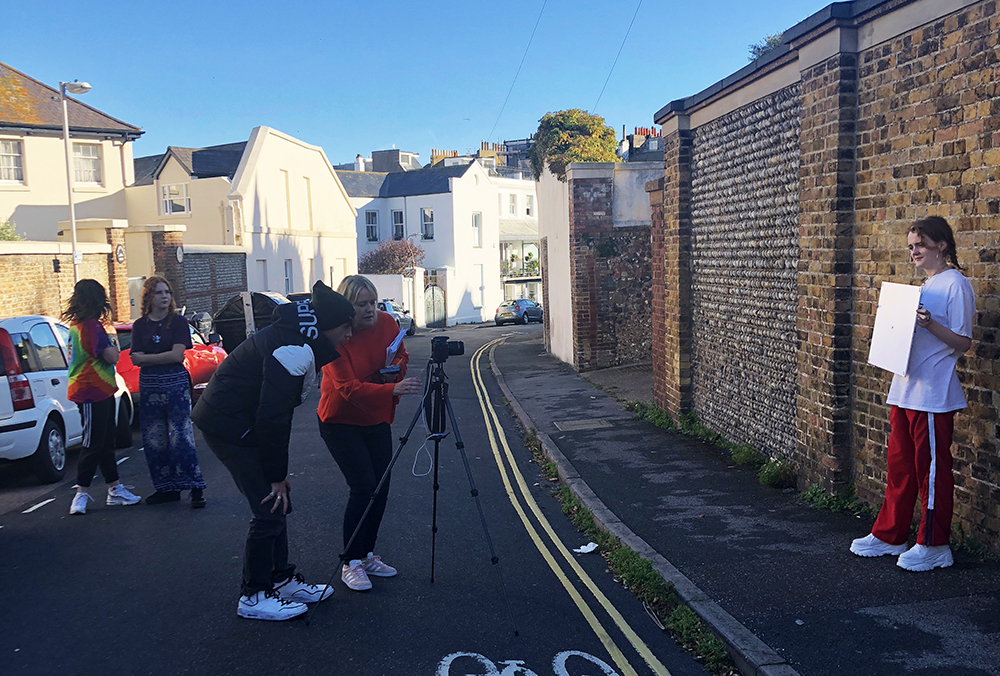 So what can we do? Starting in Brighton, Make (Good) Trouble Productions has formed a teen-led initiative. One city, one village, one group of teens at a time, we will get them thinking and creating with – and without – their smartphones. We will put them in touch with inspiring mentors and encourage them to redesign their environment or challenge attitudes to an issue. They will document their endeavours on digital and social media, inviting audiences everywhere to get involved.
Our BBC Sussex & BBC Surrey radio show, Raising Teens, sees parents looking at the issues they and their children face – from social media, relationships and body image to mental health, education and politics.
Let's not forget, we were all teenagers once. It's time to stop worrying and start doing. Let's make (good) trouble.
WE NEED YOU! Whether you are a parent or a teen, or something in-between, we want to hear from you. What are your experiences or concerns about the teenage experience? You can share openly with us, or anonymously. By gathering your stories, we can help to create strategies to cope, laugh and empower! Go on. Make good trouble!
We are supported by Sussex Police, Public Health and Brighton schools and colleges including Patcham High School, Dorothy Stringer, Hove Park School and the MET College.