We've just signed up to Natasha Devon's brilliant initiative, the Mental Health Media Charter. Launched in 2017, it is a set of seven guidelines for reporting and talking about mental health in the media and online.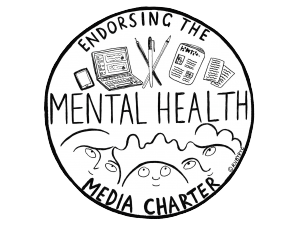 You can read the guidelines in full here – they're not just good standards for the media, but for anyone talking about mental health.
Signing up to the charter means that we will do our best to talk responsibly about mental health – for example recognising the difference between mental health (which we all have) and mental ill health.
If you haven't come across Natasha Devon before, she's a campaigner for better awareness of issues around mental health, body image and gender and social inequality. Her book: A Beginner's Guide to Being Mental is a great read and full of insights and tips on everything "from Anxiety to Zero f***s given".
We're delighted to announce that Natasha will be a guest on our upcoming series of Raising Teens, due to air on BBC Sussex and BBC Surrey this autumn.
⭐️ Find out more about the Mental Health Media Charter
⭐️ Find out more about Natasha Devon
⭐️ Listen to series 1 of Raising Teens