Winston's Wish is our charity of the month for December. They do incredible and important work with children, young people and families supporting them through bereavement.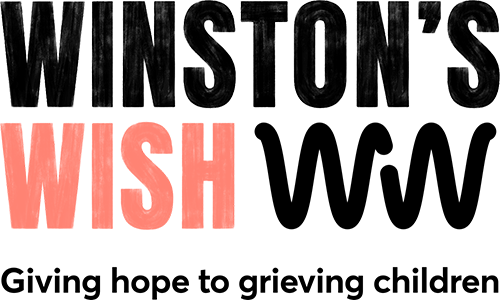 Our Raising Teens radio show about grief featured Ross Cormack from Winston's Wish. It was a fascinating discussion between Ross, host Guy Lloyd, Winston's Wish Ambassador, Mark Lemon, and two other parents who were all dealing with grief. 
Winston's Wish have a trained team who will talk to young people and those who care for them offering guidance and support with a brilliant online chat service available every Tuesday (1-5pm) and Friday (9.30-1pm).  
Their Freephone National Helpline on 08088 020 021 is open between 9.00am and 5.00pm, Monday to Friday.
They also have a special website, Help2MakeSense, aimed at young people where they tell their own stories and share advice on everything from returning to school after a bereavement to expressing your feelings and looking after your mental health. 
We know that Christmas can be a really difficult time for those who are grieving, and especially so during this pandemic. They cite research that found that "90% of parents whose partner had died in the last 10 years said the pandemic had deepened their feelings of loneliness and isolation and 80% said their children had also struggled with loneliness and isolation". Take a look at their latest blog post which includes tips for families coping with grief at Christmas.
The Winston's Wish website offers a wealth of information including:
❤️ Specialist support information including following a bereavement by accident or illness, suicide, homicide and the military
❤️ Publications for bereaved families and professionals
training for professionals 
❤️ Support for schools. 
You can donate to Winston's Wish via their website.
Follow Winston's Wish on social media:
twitter.com/winstonswish
facebook.com/winstonswishcharity
instagram.com/winstonswish