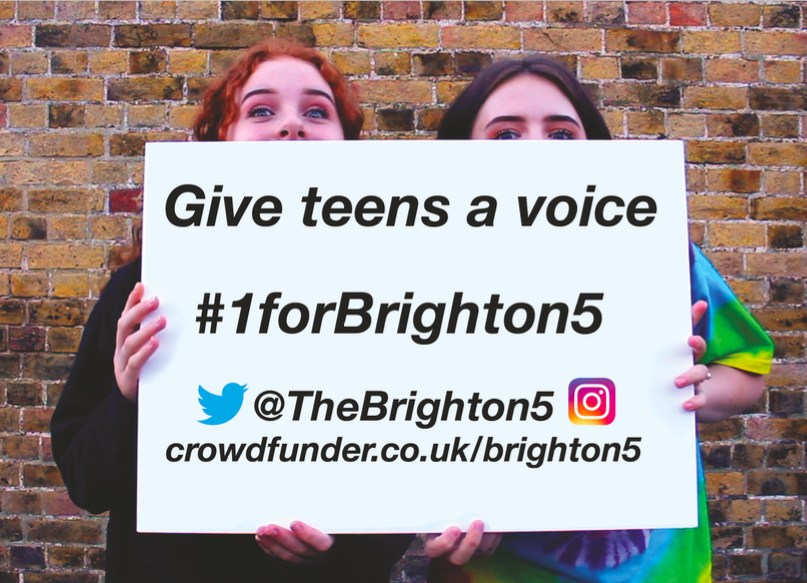 Hello friends! We've just launched our Brighton5 crowdfunder which has it's official launch on Wednesday 10th October on World Mental Health Day.
We want to get as many people involved in our Crowdfunder as possible and with that in mind, we're campaigning for people to donate anything from £1 (hopefully more!) to the fund, and to pass it on – to recommend every friend and colleague donate too – to give #1forBrighton5! With 300,000 people in Brighton & Hove, we could reach our target if just 10% of residents donate £1! That would be an amazing feat, and also spread the word about our amazing project and our amazing teens.
So now it's over to you. Please donate, share the link and tell everyone about Brighton5 – on Facebook, on Twitter, Instagram, on the bus, at the school gates, at work… you get the picture! A huge thanks to you all.
Love from the Brighton5 team x