Thank you! Thank you for all your support this year. It's been a challenge, but we're motoring on with plans for 2021. This pandemic has brought into sharp focus how much families need support and each other. We hope to build on what we've achieved in 2020 with work focused on mental health, excluded pupils and giving young people and families a voice.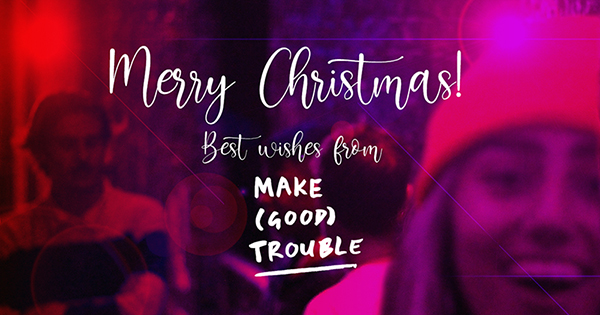 We are hugely proud and delighted to have awarded 54 Cities of Learning Digital Badges to the young people that have been actively involved in our projects in 2020. Well done team!
We Are Poppy, our First World War project funded by the National Lottery Heritage Fund, was co-produced by young people across Brighton and East Sussex. It was created entirely remotely due to Covid-19 restrictions and is a fascinating look at how women fared during the Great War, as well as its legacy for women today.
You can listen to WeArePoppy here, as well as the interviews the team did with historian Professor Lucy Noakes about women's lives, with therapist and historian Denise Poynter about women and shell shock, and with trauma therapist Darren Abrahams about how trauma affects people today.
Our third series of radio show, Raising Teens, was broadcast on BBC Sussex and Surrey in May/June this year. Co-prodcued by young people and again, entirely remotely, all episodes from the three series are available online. It was supported by Public Health, East and West Sussex Local Authorities.
We would like to thank Sussex Police for their unwavering support and we look forward to strengthening our partnership further in 2021.
Our Facebook Group, Raising Teens in Lockdown is going strong and providing much needed support to parents and carers. We're hugely grateful to the support from the National Lottery Communities Fund. Our Facebook Live Q&As, posted on our Make (Good) Trouble Facebook page, have covered everything from concerns about drugs, going back to school in a pandemic and how to keep your teen safe. Do give us a follow on Facebook to make sure you catch the next Q&As in the new year.
Quick links to catch up on our Facebook live Q&As:
We collaborated on Extraordinary with Storythings and Brighton Festival. It's a lovely film featuring teens and Lemn Sissay, celebrating the achievements of Year 11 students of 2020 who had their GCSE's cancelled and who are extraordinary!
It's been a busy year! We wish you all a happy, safe Christmas. See you in 2021,
Tayler, Daisy and Jane