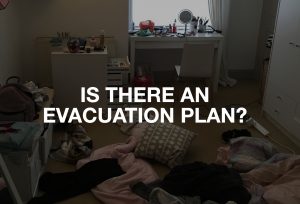 For any working parent, half term can be difficult to juggle. My half terms seem to combine random teenage demands with me moaning myself into a stupor about about the state of their bedrooms. For years I have told myself to book the time off. To down tools and be there for the kids. But that never quite happens. I might get a day or two – but that usually ends up with me tackling jobs in the house I wouldn't normally have time or inclination to do, not properly interacting with the kids at all. So, here we are again, at the end of the half term week and I am in exactly the same place as I always am – slightly defeated, spun out of my routine, wondering if my teens will ever clear up their rooms.
Brighton5 is about challenging norms that don't work – using the energy of teens and experience of adults to make (good) trouble. My half terms don't work – unless we are lucky enough to go away on holiday somewhere – but these days my teens aren't too keen on that unless their entourage of mates can come too, which of course my purse and psyche won't stretch to! The school system doesn't work either – well not for everyone.
So, what exactly did I learn this week? I am learning that ordering my teens around (or trying to instruct a clear line of daily duties) in half term is futile. Their brains aren't developed to cope with or care about adult priorities and instructions. Maybe I should completely rewrite my half term playbook, and think more laterally – even if I do think things are starting to grow in my teenagers' floordrobes. Oh and am I allowed to say – roll on Monday?!