👈 Back to Help & Advice Menu
Exam Results Helpline, run by Govt National Careers Service
0800 100 900 on Twitter and online.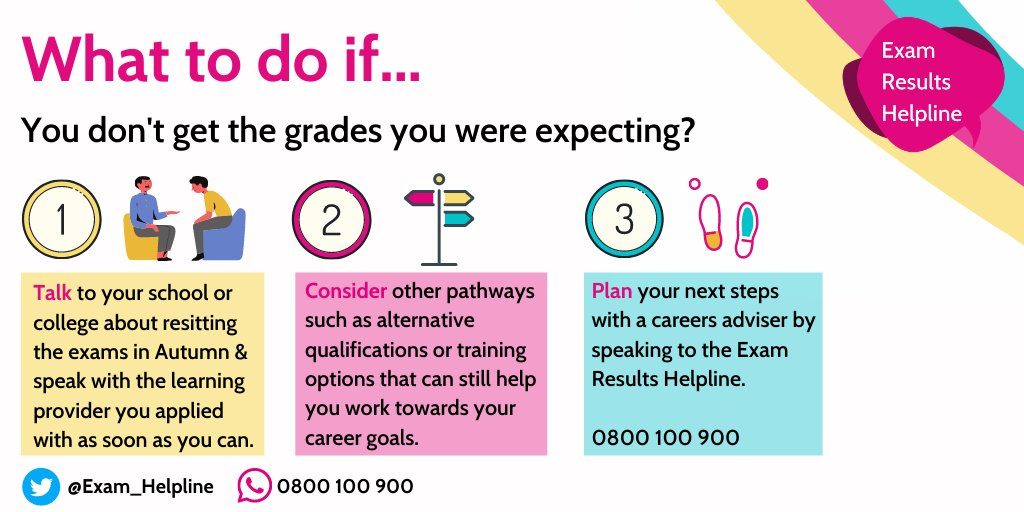 BBC article on results day for 2020, dates, logistics and appeals
UCAS advice on A-level results day, what happens next and what you can do
NSPCC support and advice for children with Special Educational Needs and Disabilities (SEND)
Place 2 Be information on schools and education during the pandemic
MeeTwo is a free fully moderated app for young people, providing peer support, expert help, educational and creative resources as well as links to UK charities and helplines.
Young Minds offers help with:
Problems at School
School anxiety
School refusal
Supporting your child during exam time
#NoStressSuccess Website and campaign created by YMCA Right Here and The Greater Brighton Metropolitan College (The MET) in Sussex to help students and their families reduce exam stress and anxiety during and at the end of Year 11 on GCSE results day.
The Student Room, coronavirus-related advice and support for students
Kooth, an online mental wellbeing community
🔊 Listen to Raising Teens: School Stress on BBC Sounds
News media report that children are suffering from unprecedented levels of stress when it comes to school – exam pressure, not enough "downtime" (homework, social media) and lack of sleep are cited as causes. This has led to a huge rise in mental health issues in teens.
How does school stress manifest itself? How do teens find ways to cope? What help is out there for parents to better understand and guide their teen through the school years?
Guests include: Learning and wellbeing practitioner Debra Lloyd.
Join our Raising Teens in Lockdown Facebook group for support from parents, teens and experts